What is esports betting?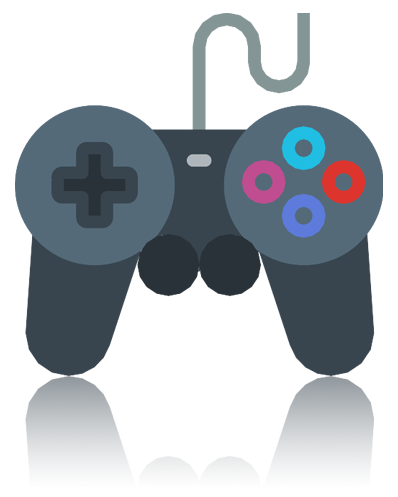 That's a good question! It's a relatively new trend that allows people to bet on various games in the esports realm.
There are a ton of ways you can gamble in this arena already but each week, new and innovative markets crop up. And this just adds to the excitement. It's a fantastic way to combine the two entertaining worlds of gaming and gambling. What a match!
So if guessing high scores and kill counts tickle your fancy, then why not place a little wager on it and see how good your predictions are?
Top esports to bet on
Esports betting sites offer loads of fun ways to try your luck. There are hundreds of games out there falling into various genres. And each one presents an opportunity to have a flutter.
However, be aware that not all betting sites are created equal. You might find some obscure betting markets available on unregulated sites, but we avoid those like the plague!
We stick to the top betting sites that focus on mainstream games. After all, these games have the most amount of fans. And the more fans there are, the bigger and more varied the bet market will be for the punter. This is essential for the enjoyment of everybody involved.
CSGO
Counter Strike: Global Offensive is one of the biggest games out there right now. It's been around since 2012 and is the fourth release in the Counter Strike series. Nonetheless, it feels as fresh now as it always has and this is thanks to the incredible designers.
It's a multiplayer first-person shooter game that pits the skills of two teams against each other through a series of tasks.
The game follows the story of a terrorist organisation that is hell-bent on wreaking havoc and destruction. And one of the teams gets to assume this role during the game.
The other side is there to stop them in their tracks by combining their skills as a crack, anti-terrorism task force.
Popular types of bets
The game is hugely popular and CSGO bets can be placed on the progress and results of a game.
The main types of bet are:
Outright winner: teams usually play a best of 3 or best of 5 challenges. Therefore, you can have a wager at CSGO betting sites on who will win the most games.
Pistol round: the first round is always tense as the hardware on offer is basic and players have to get creative. Placing a bet on who will win this round is exciting and full of twists and turns.
Map winner: teams always perform better on certain maps. And if you know your stats, then you might be able to predict how they will perform during specific segments of the game.
To place a CSGO bet, simply check out our list of trusted operators and see what bets they take.
League of Legends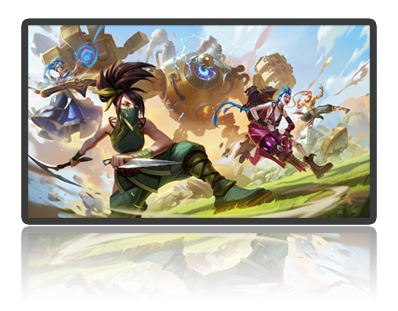 Over 115 million players can't be wrong! Since 2009, this multiplayer game has exploded in popularity, and for good reason. It's incredibly entertaining and it takes a lot of skill to become the best.
Two teams of 5 are assigned an area to defend with each of the players having specific roles within that main task. There are several other objectives in the game, but the main premise is to keep your sector safe and destroy the other.
There are 12 leagues where the best teams in the world fight to earn their place in the world championship. The last event was televised on ESPN and YouTube with over 100 million viewers tuning in.
Popular types of bets
Esport betting on LoL has certainly not been forgotten and there are many ways to get involved. The most popular ways to have a wager on this game are as follows:
Match winner: probably the best-known esports betting UK wager is on the winner of an individual game. It's simple and exciting
First blood: who will make the first kill? That's what you need to decide if you want a chance of winning this bet
Game length: if you know the teams well and have an idea of their regular strategies, then you could benefit from this side-bet. Select a game duration and you might be quids in!
FIFA
Boys and girls all over the world dream of emulating the achievements of their footballing heroes. And FIFA gave them that chance. It may not be real life, but this super-responsive game makes it feel like you're there on the pitch. Many football betting sites also offer esports, with plenty of FIFA matches available.
There have been several versions and upgrades over the years and the gameplay becomes more incredible with each release.
The top teams and players are all available to choose from and you can also build your own team. Every tiny detail is catered for, even down to the pattern on the shorts!
Popular types of bets
Esports betting UK offers some great ways to chance your arm on the professional FIFA gaming scene. The world's top gamers compete in various contests and leagues that attract a lot of media attention. This has paved the way for the bookies to open up several FIFA markets.
The most eagerly contested bets are:
Match winner: pick the winner as if you were betting on a regular football match. The bookies study the team's form and present you with the odds
First team to score: another footy bet favourite. You can pick which team you think has the best chance of hitting the back of the net first
Top goalscorer: if you like following FIFA leagues then you can also have a wager on the top goalscorer throughout the season
DOTA
Defense of the Ancients is another Multiplayer battle game that has the world completely hooked! Although, it's not as big as League of Legends and some of the other games in this genre. But this doesn't mean that there isn't a huge fanbase all across the world.
Its players are like celebrities and are well-known globally. Games stream live on the Twitch platform and players can earn big money as a result.
Popular types of bets
It's only natural that a game as popular as this would attract some top betting action as well. These are the main ways that you can have a gamble right now:
Map winner: similar to CSGO and other games in this category, you can try and predict who will conquer certain parts of the game
First blood: having a flutter on who will make the all-important first kill can see some handsome profits
Match winner: of course, the most widely chosen bet has to be on the outright winner of the game
How we rate esports betting sites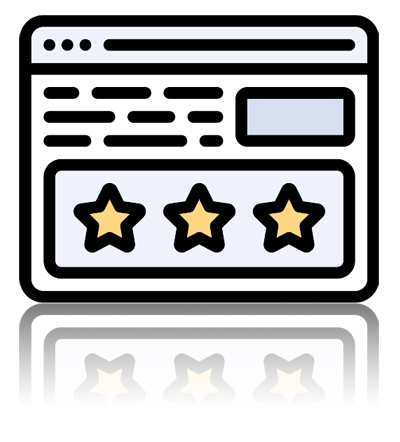 First-class esports betting sites have many elements that make them what they are. When all of these things come together, then you know you have found a great place to play.
We take all of these things into account when we review a brand for our readers. And only when we're completely satisfied, we list them here on our website.
These are a few of the main areas we study.
Varied esports selection
This is an absolute must for an e sports betting operator. Some fans like battle arena challenges while others prefer sports games such as FIFA, for instance.
Within the main areas, there are also several sub-genres that are gaining traction. Skins betting, for example, is another popular way for players to make the most of their gaming assets and enjoy a wager.
We like to see a site take as many tastes into account as possible and provide a wide range of betting opportunities. It would be a tall order to expect them to offer every game, but a decent selection is a minimum requirement.
Bonuses and promotions
Bonuses tend to come as standard in most betting niches, but esports were a little slower to join the party. However, a few specialist sites do have deals available. And then, of course, there are the bigger betting operators that also work in the sports and casino fields too.
These bigger companies are well versed in the need for welcome bonuses and have some of the biggest deals available. The smaller companies might not have the big-bucks promos, but they might be targeted at gamers who like to bet on their favourite subject rather than gamblers in general.
Quick and easy registration
One of the biggest bugbears when joining any site is the potentially long-winded signup process. Some companies seem to want to make their customer's lives difficult for no apparent reason!
It annoys us just as much as it does you, so we insist on a simple and fast registration.
The vast majority of gambling sites are pretty good in this respect and don't ask for too much. You should expect to part with some necessary contact details only. These will be things like email address, name and possibly phone number etc.
Remember that gambling in the UK is heavily governed, and you will likely need to provide KYC documents at some point. Know Your Customer protocols protect companies from money laundering attempts and keep players safe. Proving your ID and money source is standard practice in today's modern gambling landscape.
Live streaming and betting
Live wagers are all the rage and their popularity continues to soar year on year.
If you find regular betting entertaining, then you'll be in awe of live betting possibilities! You can choose from all kinds of bets and it takes the entertainment factor to a whole new level.
As the game unfolds, you get more of an idea about how each player is doing and how likely they are to complete a task. For example, if a player is on a roll and has a big headcount, then you might want to bet on them making the next kill.
CSGO gambling sites are one of the best places to find live bets due to the popularity of the game. But having all these added extras is no good if you can't see what's happening. That's why top websites have the option to live stream the action so you can stay in the loop.
Licensed in the UK
One key factor to consider if you are betting on UK eSports is the legality of the site. Gambling in the UK is only permitted at a site that has a UK licence.
The UK Gambling Commission provides licenses to reputable operators and ensures that they are acting correctly.
If you choose to play on a site that doesn't hold a licence, then you have no way to fight any unfair actions. Keep this in mind before signing up.
Bonuses and free bets in esports betting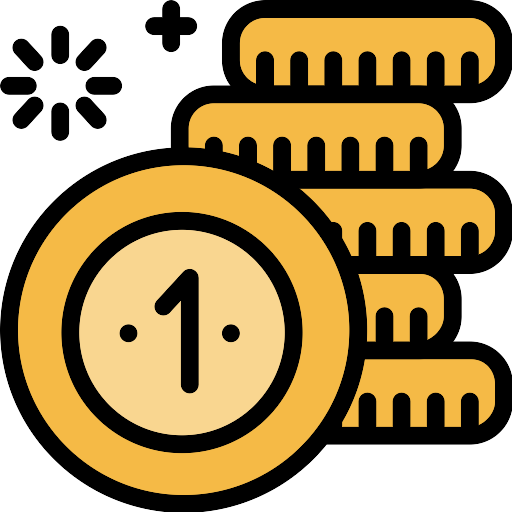 As we've seen, bonuses and promos are important for keeping a gambling site competitive. If a brand doesn't work hard to keep new customers coming through the door, then they'll soon start to struggle.
There are loads of ways in which they can incentivise new customer signups. We'll take a look at some of the most popular now.
No deposit free bets
For the lowest risk bonus of them all, check out the no deposit free bets. You won't have to part with any cash and the only requirement will be to open a new account.
Once your account is open, you will receive a free bet to spend on their site. You may find that the bet is only valid on certain games. And it will definitely have a fixed value, which is usually £5-£10. It's more common for new betting sites to offer this type of deal as they need to attract new players.
It's important to check out the T&Cs to make sure that you fully understand the offer and any caveats.
Free bet on deposit
Another way that you can enjoy a similar bet to the one above, is by making a deposit first. This type of bonus will often come with fewer rules and is generally more freely available.
The process is very simple:
Sign up for a new account
Confirm the account
Make a deposit
Opt-in to the bonus if necessary
Adhere to the bonus rules
Gambling firms prefer this type of deal as players need to spend a little money of their own before they get their freebie. It makes good business sense and players love it too!
Esports specific bonuses
For fans of DOTA and other games, the best type of promo may be an esport specific one. Sometimes a bookie may give enhanced odds to a new customer or even a risk-free bet on a particular gaming event.
The final of a big tournament like the League of Legends championship is the perfect opportunity to offer this.
With so much riding on a final like this, anything can happen. So you never know when a freebie on this game might prove quite profitable.
Keep an eye out for these promos during important dates on the gaming calendar.
T&C's to consider
All of the above deals will come with their own small print and it's important that you take time to read them carefully.
These are the main rules that you might need to consider:
Wagering: you may need to play through any bonus cash a number of times before you can withdraw any winnings. This means placing a number of bets with the bonus money until you reach the required figure
Winning limits: if you win any money from a bonus bet, there may still be a fixed maximum amount that you can walk away with
Time limits: you might need to place any free bets or use bonus cash in a certain amount of time
Payment methods: in the UK, you might not be eligible for a bonus if you deposit using Skrill or Neteller
Beginner's guide to esports betting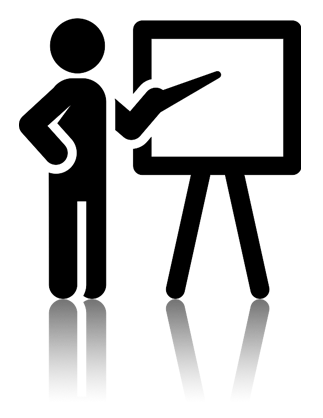 Getting started and placing a bet may seem like a daunting task at first glance. Here's our quick guide to getting it right the first time.
Find the right bookmaker for you
If you are wanting to play a niche game such as CSGO roulette, for example, then you'll need to choose a site that offers this. It's important that they can accommodate your needs and provide the entertainment you require.
Also, another important thing to consider is how much you like the site. If the experience is shoddy and has you pulling your hair out, then think again!
Finally, there is the question of legality. Players from the UK should think twice before playing offshore as you can't guarantee any help from a governing body in the event of a dispute.
Make use of esports betting bonuses
Bonus cash or free bets to use for esport betting are a great way to enjoy your favourite hobby for very little risk.
Take a look at the offers available and use as many as possible to really take advantage. You can join as many sites as you like, and most of them come with a great deal.
The best place to start is right here. Take a look at the sites we review. You can find all of their bonus details in one place, which makes it super convenient for you. And the great thing is that you know that these operators are tried and tested if they appear on our site.
Only bet on esports that you follow
Taking a punt on something that you don't know or care about is rarely a good idea. Stick to what you know and the whole experience will prove to be more rewarding.
Firstly, you may be more likely to profit from bets that are made off the back of some enhanced knowledge. You know the sport and the players and will be able to make an informed choice.
Secondly, gambling is meant to be fun, so why bet on something that doesn't interest you?
Find undervalued bets
Take the time to check out prices available at various bookies. They don't always have the same odds, and this can mean extra profit for punters who place a winning bet.
It doesn't take long to shop around and can make a big difference to your bankroll.
A quick example will show you how easy this can affect your balance.
If you place a £100 bet at 3/1 and win, then you get £300 profit. But imagine if you took a moment to see what else was out there? Another bookie may have had the same event at 4/1, which would have netted you another £100 on top. Don't miss out on this kind of added potential.
Mobile esports bookmakers
The gambling landscape is constantly changing. As tech evolves and new ideas come to light, players start to shift their focus to more modern ways to join in the fun. And the biggest advancement in recent years has been mobile tech. What used to be an awkward addition to the gambling arsenal has now become an absolute must for respected operators.
It took some time to fine-tune the software that powers this side of the business. But now it is just as important as the company's main web page built for laptops and PCs etc.
Using an app to place bets
One of the most popular ways to enjoy mobile betting is to download the application offered by an operator. These apps are all incredibly easy-to-use and once they are saved on your screen, all you need to do is simply click on the icon to access your account.
It isn't strictly a website that you are visiting but rather a simplified format that contains all of the essential info. You are able to view your account and perform all of the usual transactions. And obviously, you will be able to place bets and study the odds etc as you would expect.
Not all brands will offer this facility. But it is becoming more and more common. It is now far easier for even the smaller and less established brands to create an application. The process is now much simpler than it used to be so they don't have to shell out quite as much cash investing in an app of this variety.
Mobile browser betting
But as we said, not all companies will have an app available. As a result, there needs to be another way for players to access the action through their mobile devices. The simplest way to achieve this is to log on to the regular website via your mobile web browser. You can type in the web address and land on the betting website as you would with any other device.
The only difference here is that everything is much smaller. The clever software gurus who work behind the scenes have made it so that you are able to navigate these miniature web pages perfectly and with ease. There is no need to zoom in and out to find the info that you are after. Everything responds just fine on any type of screen.
New UK esports bookies in 2023
You'll find plenty of top new brands shown here. And they have all invested a great deal in producing the best user experience for their customers. We're confident that esports fans will find the very best action at any one of them. So give them a try and see what you think!
Esportsbooks
Some bookies have evolved specifically for the purpose of providing esports wagers. It is a fairly new niche that hasn't made it onto everybody's radar just yet. But some innovative individuals recognised its potential from the start and created dedicated brands for this type of betting. These sites will have a decent range of markets available and the emphasis will always be on esports rather than anything else.
Other bookmakers that offer esports
Some of the big-name betting brands saw the stir that this top sporting action was beginning to create. And it didn't take long before a few of them decided to get in while it was still in its infancy. That would allow them to build a reputation in this niche right from the start. The great thing about these brands is that they have big financial backing and many years of experience in the industry.
Banking options for esports betting
Making a deposit or withdrawal is an integral part of the gambling process. To get cash in or out of your account, you will need to use the services of one of these payment providers that are available. On the high street, you were able to take your cash to the counter and place your bet. But now that everything has moved into the digital realm, all transactions will need to be digital as well.
VISA/Mastercard
One of the most popular payment methods is to use a debit card. It is connected to your bank account and gives you an opportunity to shift your funds directly from one place to another. You can make purchases for things all over the world wherever you see Visa or Mastercard advertised. Transactions are pretty quick and it shouldn't cost you anything to make a deposit or withdrawal at your favourite esports gambling site.
Paypal
PayPal is one of the best known electronic wallets on the market. They began offering their services over 20 years ago and are now synonymous with online payments. You can store your money digitally and then access it by simply typing in your login details when you go to the checkout at any e-store.
Skrill
One of the main rivals to PayPal is the Skrill brand. It began as Moneybookers some years ago and was focused on transferring cash between individuals. They soon entered the realm of online payments and are now a big name in the business. They have a high focus on customer privacy and will allow for high limit transactions. You won't be charged for using your Skrill account when making a deposit or withdrawal. You should see transactions complete instantly.
Neteller
But if you do wish to make very high-value transactions, then this company could be the way to go. It was created specifically helping gambling fans move money between accounts. The main downside with this product is that it will cost you 2.5% to add funds to your account. But once they are in your digital wallet it doesn't cost you anything to make purchases just like the other products on the market.
Direct bank transfer
Bank transfers are free and secure. The process simply removes the cash from your bank account and moves it on to the recipient's bank account. All you need are the bank details of where you wish the money to end up. You should allow a few days to move cash in this manner.
FAQ
The world of esports can be a complicated place for the uninitiated. Our readers ask us for loads of advice, and these are some of their most popular questions.
Where can I watch esports live?
There are several ways that you can enjoy live esports action. One of the top platforms is Twitch, which was designed with gaming in mind. After that, you also have YouTube that hosts some top games. You might find that the betting site you choose will have some live-streaming options as well.
What are the best esports to bet on?
The best games to bet on are the ones you know and care about. It takes knowledge and skill to make an educated guess, and that comes from experience. If you're a big CSGO fan, then it makes sense to look at the markets available for this niche.
Is it legal to bet on esports?
It's not so much the activity that can cause problems, it's where you choose to do it. Placing a bet at a UK licensed site is perfectly legal and above board. However, if you're tempted to go elsewhere, then remember that you are potentially putting your money at risk. We recommend that you stick to sites that we represent. That way you know that you and your cash are safe and secure.
Can I get free bets at esports betting sites?
Yes! Free bets do exist and as you can imagine, they are extremely popular! You may or may not need to make a deposit first in order to qualify but the operator will highlight this in the T&Cs. Don't expect to see huge values on offer though. See it as a nice incentive rather than a big money-making opportunity. And always check the details before accepting any offer.