Free bets – What are they?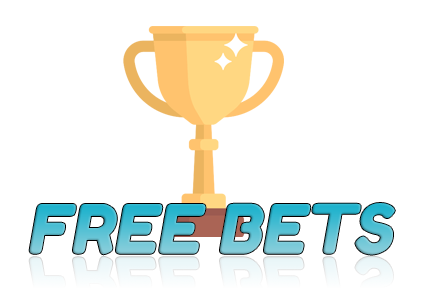 Top betting sites, new and old, want your business. And they're prepared to fight to get it! Therefore, they offer some fantastic deals to new customers, as well as existing clients, to get you to play with them. One of the most popular of these promotions is the freebets.
Freebets are when a bookmaking site gives you a wager to place on a match, race or event for free.
Generally, there are 2 types available to you:
Free bet no deposit bonus: pick up your bet for free without having to make a deposit
Free bet deposit bonus: unlock your bet by making a deposit with the bookies first
At first glance, you might think that free bets no deposit is the best offer. But, before you start furiously searching for these deals, you must remember that these offers both come with different terms attached.
Of the two, free bets no deposit will be lower in value (often £5 or £10). And there will most definitely be restrictions as to what you can use your bet on. Plus, they don't come around very often. So they might look good, but they might not be the best option for you.
On the other hand, deposit bonus bets for free can be a lot more beneficial. They are, by far, the most common type of freebets offer. And they tend to be a lot more generous and come with fewer restrictions.
As with all offers, always check the T&Cs, to see how they will affect your bonus. See below for more on what these terms and conditions actually mean.
The reason Bookies give out free bet offers
Simply put, new betting sites need a steady stream of new customers. As well as loyal returning punters. Therefore, it's in their interest to offer all types of tempting bonuses, to get you to play on their site.
Plus, if a bet site doesn't offer up regular, exciting promo offers, then they run the risk of another bookies swooping in and stealing your custom. So, betting websites are constantly coming up with bigger and better offers to entice you in. And bets for free is a firm favourite with bettors all across the UK.
Are free bets actually free?
This is a loaded question. And the answer is yes, and no! While no deposit freebet offers do exist, as we've seen, they're not often found. And they come with a lot of restrictions on what you can use them on.
Whereas, bets you get for free for making a deposit are more common. And often more useful. But, in order to trigger this offer, you will need to pay into the bookies. So, while the bet you receive is technically free, you need to deposit first in order to get it.
What types of free bets are there?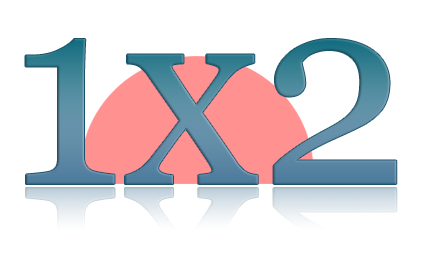 As we've mentioned, there are different types of free wager deals available. So, let's break them down, and take a closer look at these offers.
New customer offers
As a new bettor at an online bookies, you'll be offered lots of enticing offers. These are designed to get you to play. And the best online betting sites will have some of the top offers on the market.
You may be offered one of more of the following:
No deposit free bet: get a bet on the house, without making a deposit with the bookies
Deposit free bet: pick up your bet by paying into the bookies
Enhanced odds: get better odds on specific games and matches for a limited time
Matched deposit bonus: the bookies will match your deposit with a percentage. A great way to boost your betting balance
Free spins: to use at an affiliated casino site. Awesome if you also enjoy slots
Which bonus is best comes down to personal taste. If you love a casual flutter, then a bet on the house from your bookmaker is great. Or, if you like to play with big sums, then a match deposit bonus could be the way to go. Finally, if you like to mix things up, then free spins to use at an online casino are a great way to liven up your gambling experience.
Existing customer offers
Online gambling sites UK not only need new customers coming through. They also need to take care of their existing clients, if they want to keep their reputation and stay in the game.
There are some great offers around for loyal punters. And the bookies want you coming back time and time again. So it's in their interest to keep you happy.
Some great offers you can enjoy as a loyal bettor include:
Bet clubs: join an exclusive bet club and receive more bets for free as a reward for making regular wagers. Check the bookies' website for details, and always be on the lookout for these fun and exciting members-only clubs
Loyalty programs: pick up more rewards for being a loyal customer. Members of loyalty and VIP programs can expect sporadic bonuses, including bets on the house. As well as other offers dropped weekly and monthly
Reload bonuses: pick up a reload bonus by depositing again with the same bookies. You can often snatch a great offer on your second and third deposit
How terms and conditions work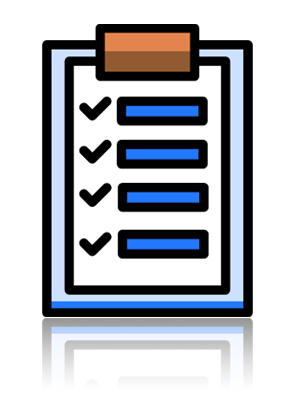 Now we get to the nitty gritty of these bonuses! As with all betting sites UK offers, these types of bonus will come with T&Cs attached.
These terms differ from offer to offer, and site to site. But, it's important that you read and understand all the terms and conditions attached to your bonuses, in order to get the most out of them. And, ultimately, convert them into winnings!
So, with that in mind, let's put these T&Cs in the spotlight and see what they're all about.
Minimum qualifying odds
In the case of freebets, one major requirement is adhering to minimum odds. Bookies set the odds on each match, game or race and you will only be able to place your free wager on events that have odds over a specific minimum.
For example, you might only be able to put your free wager on a match with odds of 1.5 or more. This is to make sure there is some risk coming from your end. After all, gambling is what it's all about!
Minimum odds differ between bookies. While some bookies will offer minimums of 1.3 or 1.5, we've seen some sites ask for as much as 2.0, so it pays to make sure you know the qualifying minimum odds when looking at a bet for free offer.
Minimum deposit limits
If you want to snatch the best free bets UK deals, then you'll probably have to make a deposit first. This amount will 'unlock' your bonus. But you must make a deposit over a certain amount. This is the minimum deposit limit.
Some bookmakers will require you to pay in as little as £5 or £10. But it could be over £20. So it's important to know the minimum amount you need to pay to trigger your bonus before you make a deposit.
Time limits
One thing that almost all free wager offers come with is a time limit. This simply refers to the amount of time in which you must place your free wager. This could be 30 days from when you receive the bonus. Or it could be less than that.
You need to know this, so that you don't miss out on the chance to use your bet. The expiration date will be clearly displayed in the T&Cs. Just make sure that you use your free wager within the time the bookies give you!
Cashout terms
Cashing out your winnings is the best part of online gambling! But you may find that a bookies has some terms attached to withdrawing your money. Cashout terms go hand in hand with bet limits. Both are there to stop big spenders placing huge bets and clearing out the bookies' coffers. So they will not affect you if you're not a high roller.
That said, it's important to know the cashout terms and bet limits set by the bookmakers before signing up. If you do win big, you want to know that there won't be a cap on your winnings. And that you can cash out when you want.
Wagering requirements
Most betting offers come with wagering terms. These cheeky little T&Cs can mean the difference between a big win and a big disappointment!
Wagering requirements refer to the amount of times you have to wager stake money in order to convert it to winnings. They don't apply to money that you have deposited. But they are almost always attached to bonus cash and free bet offers.
Make sure you understand how many times you're expected to play through your bonus balance. And avoid deals with heavy wagering rules attached.
Additional terms
Different bookies will have their own terms and conditions. But one legal requirement for all UK-licensed bet sites is know-your-customer (KYC) protocols.
Because these rules are a legal requirement, it means that you will have to comply with them at every online bookmakers you play on. And some sites have stricter KYC processes than others.
At the average bookies you will need to provide:
Photo ID: usually passport or driving licence
Proof of address: utility bill, or similar, dated within the last 3 months
Proof of deposit: a screenshot of your online banking statement or photo of your debit card
If you do not provide all of the above documentation, you will not be allowed to claim any winnings whatsoever. And some sites have even more paperwork that they ask you to supply. So, always complete the KYC requirements before you start playing at an online bookies.
Choosing the right free bets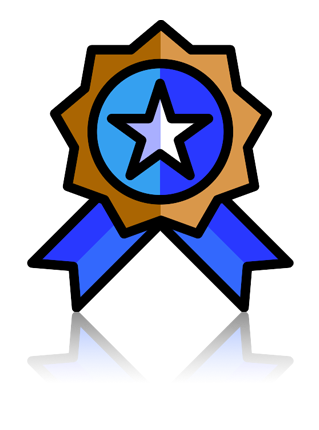 It's not easy to decide which of the fantastic freebet offers you prefer. There's a wealth of choice and they can all seem very tempting.
We've seen every kind of free bet imaginable over the years and we're pleased to report that today's modern deals are all worth your consideration in one way or another.
So, should you simply choose the biggest bonus on offer? Probably not. There's more to it than that and it definitely pays to know how to assess a deal. Here are a few key points that you may want to consider when making your choice.
Pick a trusted and licensed bookmaker
It's incredibly important that a bookie stays on the right side of the law. And for sites in the UK, that means applying for a licence from the UK Gambling Commission.
All football betting sites, and any other gambling site for that matter, must abide by the strict rules laid out by the UKGC. They enforce the laws to prevent money laundering and protect children and vulnerable adults from the temptations of gambling. Finally, they make sure that all gambling operators conduct their business in a fair and open way.
If a bookie can commit to all this, then they will achieve the coveted licence. You'll find the licence details at the foot of their website home page.
Read the terms and conditions
The promise of freebies can be a strong lure. It's human nature to want something for nothing but 'free' doesn't automatically indicate a good deal.
You need to dig a little further into the details to make sure that the bonus works for you. You will likely need to fulfil certain criteria and follow some rules to qualify for the deal. They can seem a little confusing at first glance but it is worth your time and effort in the long run.
All the best betting sites will have a comprehensive breakdown of all the small print that applies to each offer.
Things to think about
When assessing any betting offers, you'll want to look out for some of these key factors.
Are the free wagers only available on one event?
Are there time limits that apply to a bonus?
Will you have to part with your own money first?
Do the winnings have a cashout limit?
What are wagering requirements?
If you check each deal thoroughly, then you'll be sure to get more out of it. Many punters rush in without really understanding the mechanics of a betting deal. So do your homework and you can stay one step ahead of the game.
Free bets pros and cons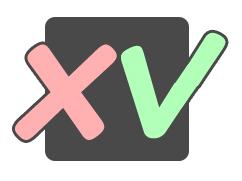 A freebet can take on many guises but they are all essentially in place for one reason. It's a chance for a bookie to show off everything that their site has to offer and hope that you stick around to play some more.
However, you don't have to take a bonus if it doesn't interest you. But before you go turning down all that lovely bonus cash, let's take a quick look at the pros and cons of accepting a welcome offer.
Pros
There are several reasons why you might want to collect one of these top promos. And it generally comes down to free betting money. And who doesn't love that?
You get more money to place bets with
Free bets are an amazing way to enhance your bonus balance and create more ways to enjoy all the betting action. Some offers can make their way to your account without even needing to part with a penny first. While others could be triggered after you make a deposit. The former tend to be much lower in value. But this is to be expected.
There are lots of promotions to choose from
These freebies don't have to appear as a simple bet. They can present themselves in various ways to give you extra playing power. They might be specific to one sport or event. Or they might even allow you to play at some of the other operator's gambling sites.
Cons
But as we said, these deals aren't for everybody and it's fine if you prefer to leave it and move on.
Terms and conditions come into play
There is always an abundance of small print involved with any free offer. It has to be that way to ensure that the bookie doesn't end up losing all its money.
Firstly, there may be a restriction on the markets. You want to be able to bet on whatever game or event you like. That's normal! Although this might not always be possible with a freebie. There could be some event restrict
There will likely be some minimum wagering involved as well. This means that you'll have to bet any bonus cash or winnings from free bets a number of times before you cash out. And on the subject of cashing out, there could be a limit to the amount of winnings that you're allowed to withdraw that come about from free bets.
These details can trip you up if you don't read them carefully. So do yourself a favour and get clued up on these before taking on any deals.
You can't claim a free bet promotions more than once
One major downside is that they can only be used once per household. Your IP address and other details are saved and the bookie will automatically refuse any new signups from the same address. It's a shame that nobody else in your house can enjoy the offer. However, there are loads of top sites out there that all have their own promos available.
How to cash out winnings from free bets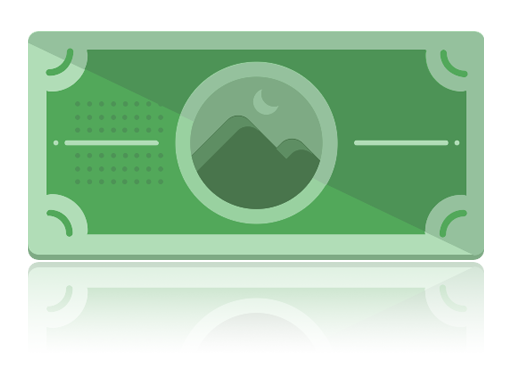 Having all this free spending money is great, but what happens if you win something and want to cash it out?
Withdrawals from e-bookies are the topic of many internet chat rooms. Many punters don't realise that they may have to complete some steps to prove their identity and money source before they cash out. These are called Know Your Customer (KYC) protocols and have been the buzzwords surrounding financial transactions for the last few years.
Remember the UKGC licence that we spoke about earlier? One of its main objectives is to stop money laundering and that comes from knowing your customer and where they get their money from.
If you provide all the required documents in good time, then you can avoid any delays at the cashier. With all the necessary checks completed, you can select the amount you wish to cash out and choose your payment method.
Payment Methods
To get money in or out of your betting account, you need to choose the payment method that suits you best.
There are loads of different payment options available. And a top bookies will offer its customers several ways to pay. They will even let you make deposits using your phone bill credit if you wish. There's not much you can't achieve with your mobile these days!
Here are a few of the best-known payment products available right now.
e-Wallet
One of the most popular ways to make a deposit into your betting account is to use an electronic wallet. This fantastic invention came about around 20 years ago. And it helped facilitate payments between small businesses online and their customers when merchant services were charging extortionate rates.
You can store your money digitally and then move it on to another person or an estore at your leisure. This can be for various products and services all over the globe. Sending money to your betting account via an ewallet is extremely simple and incredibly safe.
You can type in the login details for your wallet when you are at the cashier section of the betting site. This saves you from having to enter any bank account details. Moreover, it doesn't cost you anything to make a transfer of this variety. And it should usually hit your account instantly.
Depending on the brand that you use, there may be a small fee to add funds to your ewallet. But the great news is that withdrawals are also possible using this top product. Many gamblers choose this kind of money moving method as it places an emphasis on your privacy. Taking cash directly from your bank account and sending it to a bookies can leave a paper trail which some would prefer not to have.
Debit cards
Debit cards are trusted the world over and get cash from your bank account to wherever it needs to go in seconds. All you need are the details printed on the front of the card and the last three digits that are printed on the back. Anybody with a bank account will probably have one of these cards in their wallet right now.
You will be hard pushed to find an online business that does not accept payment by debit card. Transactions are usually free and you will have money in your betting account very quickly. Withdrawals are possible but you should allow a couple of days to get cash back out of your account.
As we mentioned before, taking money directly from your bank account via a debit card will leave a record on your bank statement. And if you like to have a regular flutter, then you might want to take this into consideration if you are thinking of applying for a loan or mortgage in the near future. While it is perfectly legal to use your own money to place bets, finance companies don't look favourably upon this type of activity.
Wire transfer
A wire transfer can be achieved very easily. Head over to the cashier section of the bookies and click on the deposits. When you are there, you will see the option to make a direct transfer. By clicking on this, you will reveal the bookie's bank details. These can then be entered directly into your internet banking. Money will be sent straight to the bookmaker's account and then they will allocate it to your individual betting account. The extra processes in place mean that you will need to allow an extra couple of days for your money to clear before you can use it.
However, if you would like to use this service but want it to be a little faster, then you could always look to utilise the instant transfer product. There are companies who will complete the transfer for you and make it extremely fast. You will pay a small fee but it means that your cash will be free to use instantly.
Combined casino and sports promotions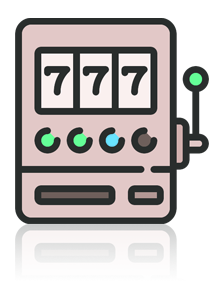 Grabbing a casino bonus along with a bookie's free bet has got to be a great thing. Not only do you get to place a bet for free on a sporting event, but you can also play some amazing casino games as well.
These are a few of the most popular offers you can expect to find.
Freespins
If you love playing slots, then free spins are the way forward. You can play various different titles and the best thing is that it won't use up your playing money.
Each site will usually restrict the free spins to a few different slots, so you can always join more than one site if you want to broaden your choices.
Deposit bonuses
These deals exist at both bookies and casinos alike. Make a deposit into your account and you'll see the balance grow as the operator piles on the free playing money.
You can see your original deposit grow by as much as 300% in some cases and it doesn't have to stop with the first deposit either. You might find that your second and third payments are matched as well.
No deposit bonuses
A no deposit bonus can come in the form of a free cash amount or a handful of free spins. The numbers at stake will be a lot lower than what you can expect from a deposit deal, but the difference here is that you aren't paying anything to unlock the promo.
Free spins no deposit and its cash counterpart are a risk-free way to try out a new site.
All of the above deals may be subject to wagering and other rules, so always check the details.
FAQ
If you need a little extra betting bonus info, then look no further.
How do I activate a free bet?
Getting hold of your free bet is usually pretty straightforward. The bookie will either activate it automatically for you, or you may have to head to the promo section to opt in. Contact the site if you are unsure.
Which bookmakers offer free bets?
The vast majority of bookies will offer you a free bet or some other variety of welcome bonus. Just take a look at all the amazing deals we have on display right here and you too can score yourself some freebies.
Is there a time limit to free bets?
Each deal is different; however, it's fairly standard practice to restrict a deal to within a month of opening your account. It's not always the case, but you should check the T&Cs just in case.
What does the term 'paid in free bets' mean?
Sometimes, you will find an offer that initially gives you a free bet for joining the site. If you win that bet, then it's possible that your winnings will be given to you in free wagers, rather than cash that you can withdraw.
Can more than one person in my household claim a free bet?
Unfortunately, these offers are only available for one person per household. It means that if anyone else you live with wants to take advantage of a welcome deal like this, they will need to sign up for an account at a different bookies to you.
Do I have to deposit to get my free bet?
This all depends on the promo that you are applying for. Some bookies will release an offer that does not require you to make a deposit to trigger the deal. But there are others where you will need to make a minimum deposit before you see any freebies come your way.
Can I withdraw free bet winnings?
You can often withdraw money that you win but it will come with some caveats. Some operators will require you to only spend the winnings at the bookies. This effectively makes your winnings credit rather than cash. And there are others who will put a limit on the amount of money that you can withdraw.