Horse racing – An introduction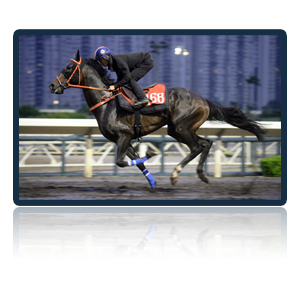 People all over the world love horse racing. It's fast-paced, exciting and unpredictable. And with horse race betting sites, you can get in on the action whenever you want, without having to run down to the bookies in your local town.
But what makes a good betting site? And how do you choose from the hundreds on offer? Plus, how does UK horse racing betting actually work? And which sign-up offers are the best?
We're going to go through all of these points, and more. So that you can make the most out of your online betting experience.
So, to start with, let's take a look at what our expert reviewers look for in the best horse betting sites.
Our review process for horse racing betting sites
Our team of expert reviewers spend their days carefully putting bet sites through their paces. It's what they love to do! And with over 10 years' experience in the UK gambling industry, they know exactly what to look for in a great online bookmakers.
Here's what they take into account when reviewing these sites.
✔️ Odds and prices
As most people know, odds are what make betting on horse racing exciting. And, more importantly, they're the key to winning big at the races.
The best horse racing betting sites will offer competitive odds. But these horse racing betting odds will differ from bookie to bookie. So, our experts recommend browsing different online sites, in order to get the best odds on the market.
Some bookmakers might have great odds for some races, but not on others. Therefore, it's advisable to open various accounts with a selection of bookies, so that you can quickly access the odds before a race.
If one site has better odds on a particular event, you want to be able to get in there quickly. So, if you already have an account, you can snap up these odds in an instant.
✔️ Selection of horse racing events
Because horse racing is so popular the world over, it means that there are races and events starting throughout the day, every day. So, you want horse race betting sites that offer a wide selection of different events for you to choose from.
Our experts always look to see what kind of sportsbook a bookie has. And, if it's nice and varied, this means you're in the hands of professional bookmakers who like to look after their clients' needs.
✔️ Live streaming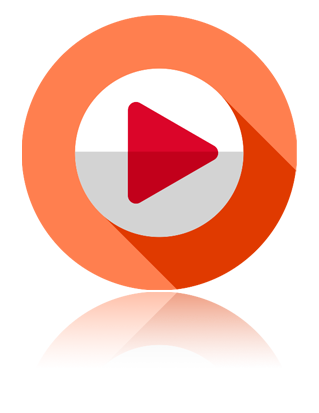 With modern technology moving so quickly, the online world seems to change every day! And horse betting sites need to move with the times, if they want to stay in the game. This means offering their punters the most modern gambling experience. And in recent years, one of the most exciting developments to come out is live streaming of sport events straight from your bookies' site.
Nobody wants to bet on a race if they can't watch it as well. And while national events, like the Grand National, will be shown on UK television for free, this isn't the case with a lot of other races.
For example, if you wanted to watch a horse race starting in Dubai, you would need an expensive subscription to a sports package. And if you like a range of sports, this could mean paying out for multiple packages across lots of streaming platforms. Well, not any more.
The best bookmakers offer live streaming straight to your computer or mobile. So you can watch every race instantly. No monthly subscriptions, and no searching frantically online for a channel that's showing your race.
✔️ In-play bets
Another advancement in tech that has revolutionised the way we gamble in in-play betting. And with in-play horse racing betting, you can back more horses and add more bets while the race is on.
If you love to bet on horses online, then why not take advantage of up-to-the-minute betting options? If you're not sure which horse to bet on, then you can wait until they're out of the stalls before placing your wager.
With live streaming and in-play bets, the action never stops at modern-day online bookies.
✔️ Specific Horse racing bonuses
The top horse race betting sites need new customers, like everyone else. And with specific bonuses for horse racing fans, it's a great time to be a new punter at these sites.
Bonuses you can pick up for betting on horses include:
Free bets: to use on specific races or events
Enhanced odds: enjoy better odds for signing up to a new bookies
Matched deposit bonuses: where the bookies will match your deposit with extra, which you can bet with
Bet Clubs: get rewarded for your continued custom by joining an exclusive club. These programs usually include free bets and other promos
Our experts carefully review these sign-up bonuses, as well as other types of promos. So that you can get the most out of your online betting. So always check our lists of trusted and reviewed horse race betting sites, to see where has the best offers.
Betting markets
Another important thing to look for when checking out an online bookies, is the betting markets they offer on horse racing. These are the different types of bet you can place, and a great bookmaker will have lots of markets for you to choose from.
Our experts make sure that the sites we list have a wide variety of betting markets. As they are what makes betting on horses so much fun!
To see exactly what betting markets you can wager on, and how they work, see below.
Payment options
When it comes to betting, you want a site that lets you pay in and withdraw your money quickly and easily. In today's world, most of us pay for lots of things online. And you want to know that your preferred payment method is available to use at horse racing sites.
Some of the most popular payment options to bet on horses online include:
Debit card
E-wallets
Pay-by-mobile
Trustly
Bank transfer and/or internet banking transfer
Our experts recommend choosing sites that offer a variety of payment and withdrawal options. That way, you have access to the most convenient options for you.
The biggest horse racing events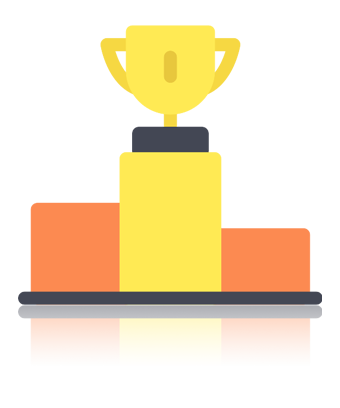 Horse racing has been around for centuries. And over the years, some events have become incredibly popular all around the world.
So, what are the biggest horse racing events on the planet? Let's take a look.
Grand National
Held in Aintree, Liverpool, the Grand National is easily the most famous UK horse race in British history. Dating back as far as 1839, this race is the most popular among people who don't bet at any other time of year.
Known for being a difficult and unpredictable course, punters love this race as it's full of unexpected twists and turns. And picking the favourite doesn't mean you're in for a win.
With lots of jumps, including the famous Chair, Becher's Brook and Canal Turn fences, this race is considered one of the most difficult in the world. And it's this danger and excitement that has punters all over the planet tuning into this annual event in their millions.
Cheltenham Festival
What's better than one great race? How about four whole days of them! Cheltenham Festival is a super popular 4-day event, held in Cheltenham, Gloucestershire, each year. And people from all over the UK and Ireland flock in their droves to the prestigious site.
The festival usually coincides with Saint Patrick's Day, meaning that it's particularly popular with Irish punters. And the bars on site are heaving with happy revellers throughout the entirety of the festival.
Glorious Goodwood
Held in Chichester, West Sussex, the Glorious Goodwood is a beautiful event that attracts people from all over the world.
The fashionable 'Goodwood look' makes this a particularly 'Instagram-able' race, with glamorous girls all competing to look their best come Ladies Day.
And you couldn't ask for a more stunning setting. Next to the coast, the grandstand boasts views of the Trundle, an Iron-Age hill fort.
Dubai World Cup
Heading out of the UK now, and over to the Middle East. The Dubai World Cup, billed as 'the world's richest horse race' is a lot newer than its classic English counterparts.
The first race was held in 1996, and punters from all over the world now fly out to the UAE every year, to enjoy this elite and super-lux event.
With exclusive fine-dining, concerts and other entertainment on offer throughout the event, the race itself isn't the only thing on offer here. And with a high-fashion dress code, this horse race looks straight out of the pages of Vogue Magazine.
The different horse race betting markets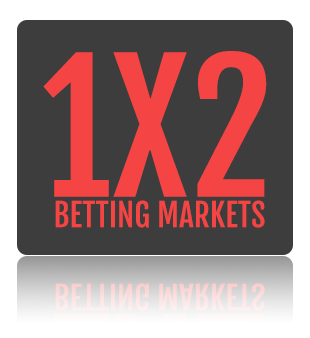 As you might expect, you can place hundreds of different types of bets on the horses. Given the long history of the sport, it's no surprise that we've found more and more innovative ways to have a flutter over the years.
Bookies love to tinker with the betting options as it keeps the industry fresh and can appeal to different punters in different ways.
Some are naturally more straight forward than others, but each offers its own unique opportunity to potentially win some cash.
Here are a few of the most popular bets that you will find at your favourite bookies.
Single
If you're looking for simplicity, then you're going to love this bet! You need to decide which horse you think will win and place your money on it.
Each horse will have its own odds for finishing first. Naturally, the favourite is considered the most likely to win and maybe the obvious choice for a single wager. On the other hand, the odds-on favourite won't get you much of a return on your stake, so you might want to back one of the others.
Some fans like to take a risk on an outsider because they have huge odds and you never know when there might be an upset. This is only really advisable for races like the Grand National. The length of the course and all the fences in play make it very hard to predict the finishing places.
Double
Perhaps you're not content with standard odds on a single outcome. In that case, it could be time to spice it up a little with a double bet.
Doubles are effectively two single bets rolled into one. You select a winner for two different races and the odds for both are multiplied by each other. You will need both selections to win but if they do, you'll get a nice payout.
Treble
You could take things a step further if you're feeling super-lucky. Horse racing sites will allow you to predict three different winners and create a treble bet. It works in much the same way as the double, except you now need all three results to go your way. Again, the odds are better because the chances of one of your horses losing are much greater with three in play.
Each-Way
Your horse doesn't always have to win. That might sound strange but it's true! Online horse racing makes it easy to place an each-way bet, which gives you more chances to win on the same race.
Your selection only needs to come in the top 2,3 or 4 places, depending on the number of runners in the race. The odds are quite small, but if you're confident that you're betting on a decent horse each time, then you can aim to win lots of small bets this way.
Forecast
You can, of course, take things the other way and make it much harder to win. Why on earth would you do that? For bigger payouts.
If you can correctly predict the top two horses in a race and in the correct order, then you'll see some handsome returns. It's tough to do, but not impossible.
Reverse Forecast
Maybe the forecast bet sounds a little too difficult to pull off. In this case, you could opt for the reverse forecast instead. This bet removes the need to predict the place. As a result, you will win your bet if the two horses you choose finish in the top two places and in any order.
Online horse racing betting gives you so many options, it won't take long to find the one that suits you best.
The main types of horse racing
Horse racing comes in many different formats. They each provide their own unique form of entertainment and include some fantastic betting markets as well. A top bookies will provide betting opportunities across the board. And this includes some or all of the following types of races.
Sprint racing
Sprints are fast-paced and get the crowds on their feet. They are competed over a short distance and suit a certain type of horse. Generally, younger more agile beasts are the favourite type for this form of racing. And some races will be divided depending on the weight and sex of the horse as well.
Sprint races are usually contested over 5 or 6 furlongs. And this equates to roughly a half or 3/4 of a mile. You will find this type of flat race available in many different parts of the world. And the UK has its fair share of the action.
There have been many famous horses over the years who excel in this area. Moreover, there are hundreds of fantastic events that take place every year and they attract some fantastic betting fun.
Flat racing
Flat racing is the general term for a horse race that does not involve any hurdles. It means that the entire race is played out on flat ground. This can include sprint races as mentioned above. Or it can be long-distance endurance races. Some horses are better suited to one type of race than others. And many of the famous race meetings tend to focus on one particular area.
One of the most famous flat racing events in the UK calendar is the Epsom Derby. On the Epsom Downs every year, this prestigious flat race takes part over a mile and a half. Millions of pounds are wagered on it each time and you can get involved too when you open your account at one of the top horse racing betting sites UK shown on this page.
Jump racing
Jump racing differs from flat racing in that there are hurdles for the horses and jockeys to jump over. They compete over varying distances depending on the race meeting.
It is an extremely exciting sport as you never know just how many horses will finish with the riders still on their backs. One top example of jump racing is the Grand National at Aintree. Every April, this spectacle takes place and draws in a huge betting crowd. The fantastic thing about this race is that you never know if the favourite is going to prevail. There is always a chance that a rank outsider could come in first with ridiculous odds. Some punters have won a fortune this way.
Trotting
And if you like your action slowed down and a little more genteel, then you can always opt for trotting. This sport is popular in the UK and Ireland and involves the horse having its leg movements restricted so that it cannot spread out and gallop.
Trotting is as fast as the horse can go and sometimes it is with a rider on its back and other times it is pulling a cart behind it.
There are several betting markets that you can choose from during this event. And many of the top bookies shown here will have odds available.
Horse Racing Bonuses and Promotions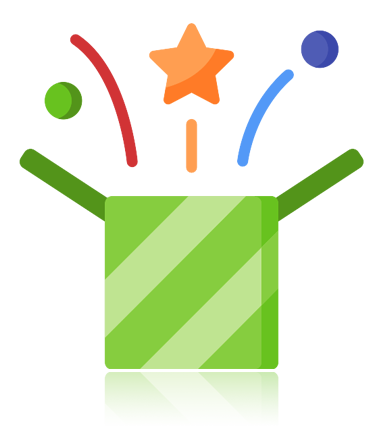 Horse race betting sites usually offer some incredible welcome bonuses to their new customers. It's a great way to get new faces through the door. And the nice thing is you can sign up to as many sites as you like to enjoy them.
They aren't guaranteed free cash, but they do have the potential to hand out some winnings.
Free Bets
One of the top freebies that you can land are free horse racing bets. They are an instant hit with new customers as they offer a risk-free way of having a flutter.
Don't expect the bet to reach astonishing levels though. You may well be looking at a free fiver or tenner.
They are very popular during special events like the races we looked at earlier. Check the T&Cs to see exactly how the promo works and any restrictions in place. You can find plenty of these offers in our free bets section.
Profit boosts
Giving the odds a small lift can be a surprisingly valuable offer. As a new customer, you may be expecting to see your horse with 3.0 odds, for example. However, if a bookie is feeling generous, they may boost the price up to 4.0.
If you only have to sign up for a new account to achieve these enhanced odds, then it's a fairly low-maintenance deal! Obviously, you will need to place a bet to have any chance of winning, but the outcome could be better than expected.
Reload bonuses
Horse racing online has many offers for new customers, but it doesn't always carter so well for existing ones.
Although the reload bonus is looking to change that! With this offer, the site will match your next deposit up to say 30%, for instance.
Bookies will release this offer at different times during the week to entice you to make further deposits on certain days. If you were due to make a deposit anyway, then this is a bonus you shouldn't overlook.
Horse racing and live streaming
As a horse racing fan, you probably know just how hard it is to find live horse racing betting streams for a lot of the events that take place. Some of the better-known meetings are televised but the vast majority are not. In the past, the only way you could watch these races was to visit your local bookies on the high street. But now this has all started to change. And many of the online brands are offering this form of entertainment.
The great thing about live streaming via a horse racing bookmaker is that you do not have to pay to watch the action. You simply have to place a bet on the event and if the stream is available, you will be able to watch it.
Horse racing and In-play betting
And if you are interested in in-play betting, then there is no better way to get involved than to watch the live stream of that event. In-play betting is an awesome opportunity for the modern gambler. A few years ago, horse racing bookmakers started to realise that they could offer certain markets while a race is in play.
At the start of the race, the only info you have to go on is the form from previous races. However, now you can watch the race live and see how the horses are getting on. This lets you make a prediction as to who you think will win at the end of the race. It gives you a great advantage over those who have placed their bets beforehand. Naturally, the odds will be slightly lower than if you had had a wager before the race started.
Mobile/Tablet betting on horses
Taking part in all the gambling action is awesome on any type of device. And now it can be enjoyed on mobile phones as well. The industry has come a long way and modern technology has allowed for mobile gaming to become a reality. It has taken a lot of perseverance and financial input on behalf of the bookies. But now, it is finally available for everybody. And the quality that you receive while playing on the move is just as good as that which you can find on your laptop or PC at home. As long as you have an internet connection, then you are able to take part.
One thing you must be careful of is the data that you will use if you are watching a live stream. The actual betting navigation won't be too heavy going. But the live video does take its toll on your data. Check with your phone provider to see if the package you are using will be suitable for this kind of entertainment.
Operating system: Android or iOS?
Betting on mobile devices is possible with both Android and iOS. You will find that the application is extremely similar on both.
When a brand releases an application, you may see that it is only available on one type of operating system in the beginning. They need time to iron out any creases and make sure that everything works perfectly. And when they're sure that it is all running smoothly, they will release it for the other system as well.
Using a betting app
One way to enjoy mobile gambling is to download an app. Horse racing betting apps are created individually by the bookies with the help of some software experts. You can usually download them directly from their website or alternatively visit the App Store or Play Store depending on which type of operating system you use.
An app is fantastic as it presents a stripped-back version of the betting site. This means that you can find everything you need in less time. Large web pages can often be distracting and make it difficult for you to navigate efficiently. So an app is the perfect solution for those who want to get connected and place their bets as quickly as possible.
As an added bonus, you may also find that there are specific deals for application users. The horse racing bookie will be keen to have their customers use the new products and so they may release promotions that are only available on these apps.
Betting directly in your browser
The simple alternative for reaching the betting action via your mobile is to simply type in the web address on your browser. You can access the website in the same way you would with any other device.
This form of connection may be slightly slower than the app. This is because the webpage has to load up whereas an application is already saved on your device.
Browser-based betting is perfectly safe and you will be able to perform all of the regular tasks that you would expect. And it doesn't matter what type of device you are using either. Whether it is a tablet or a mobile phone, everything will appear perfectly in a smaller, more compact format.
New horse racing bookies in the UK 2023
Some horse racing bookies have been around for a long time. They started in our towns and villages and have evolved over the years. Now, all of the big names have an online presence too.
However, there are other new horse racing betting sites that never had the advantage of building their reputation in person. Starting out life in the digital environment only does have some distinct advantages. They've been able to learn from other people's mistakes. And this generally means that their horse betting sites UK function perfectly right from the start. Furthermore, they have time to study the market and see what works for the punters. New horse bet sites can offer you some of the very best entertainment around.
Beginners guide for horse betting online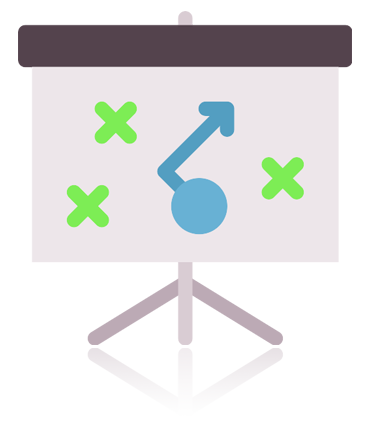 When you first start looking at horse racing sites, it's hard to know where to begin. Thankfully, there are a few simple tips that can make your life a little easier.
Here's a quick run-down of some of the most important things to consider.
Research the best bookies
Horse race betting sites are full of numbers and terminology that can leave you feeling a little confused. Therefore, it's important that you find a site that lays everything out in a clear, linear fashion.
Once you've got to grips with the basic functions of a site, you'll also want to make sure that you can place your bets easily. Nobody wants to spend hours trying to enjoy a flutter.
Another important part of the experience is to know whether winning bets are settled quickly or not. To do this, it's helpful to do a little research.
Do your homework and see what other punters have to say and also check out review sites like ours. Do you, for example, want to go for an established bookmaker or a new betting site?
Compare odds at various horse betting sites
When placing a bet, it's good practice to choose the best odds. You can easily do this by comparing the prices that various sites offer.
You can place the same bet with loads of different bookies, but why do this at lower odds than necessary?
Shop around and see which operator's price will maximise your winning potential.
Find the best bonuses
Welcome deals can give your playing money a real boost if you choose the right ones. Check out the various offers that we display here on our site and see which ones work best for you.
Remember that larger bonuses will often come with more rules which can make it harder to benefit.
Whatever bonuses you choose, always read the small print and don't try to cash out any bonus money before you are supposed to. This can lead to you forfeiting the bonus.
Bet on what you know best
If you're a fan of UK horse racing and have a decent understanding of how it works, then make that your niche. There's little point in betting on meetings halfway across the world if you don't know how the conditions affect the race etc.
Stick to what you know and become an expert in your field.
Joining a horse racing gambling site
Getting started with horse race betting shouldn't be a complicated task. And if you follow our advice then you will be up and running and placing those bets in next to no time.
Use our lists to find a suitable bookie
Wondering where to play may have you scratching your head for a little while. However, thanks to our team of experts, the decision should be super simple. The best thing you can do is take a look around this page. You will see loads of fantastic betting brands that have awesome gambling entertainment available.
We can guarantee that each and every one of them has been checked to make sure they have a licence and a top user experience up for grabs. Moreover, you will also find that there are several bonuses open to new customers. And all of these details will be shown right there next to the name of the brand.
When you have decided which one you like the best, simply click on the direct link to take you through to the betting website. When you arrive, you need to look for the 'registration' or 'signup' button to get the process started.
Pick a username and a safe password
You should choose your username and password extremely carefully. A username must be unique to you and if someone else has already chosen it, then you will have to think again. It is often very easy just to put a few extra numbers or letters at the end of your chosen username to make a variation that is available.
And don't forget to choose a password that you will be able to remember. Never write it down or share it with others. And if you can't think of a difficult password, then you could always decide to use a password management program. For example, the Google Chrome Password Manager will select an extremely random password for you to use. And it will save it on your device so you do not have to remember it.
Fill in the required information
When you have completed the above section, it is time to fill out the personal details. You will have to give them your name, phone number, address and email address as well. The betting company will send you a confirmation email so you can reply and go and confirm that you wish to open the account.
At some point during your betting adventure, you may have to prove these details. By that we mean you might have to send in copies of identification and show where your gambling funds are coming from. This is all part of the Know Your Customer protocols that are in place in the UK. It makes sure that criminal activity is not playing any part in the online gambling industry.
Keep an eye out for free bets and other promotions
And even after you have signed up, it is still possible to bag yourself some awesome promos. There should be a promotion tab on the website where you can visit and see what new deals are available from time to time. It may be bonus cash or even free bets available for existing customers. The best horse racing bookies will always work hard to reward the loyalty of their customers.
Make your first deposit
Now that everything is complete and your account is up and running, you can think about placing some bets. But first, you will need to get some cash into your account. Head to the cashier section and look for the deposit options. Choose the payment method that works best for you and your cash and you can start the ball rolling.
Always check to see how much you must deposit if you are hoping to collect a welcome bonus. There could be a minimum in place and it would be a shame for you to forfeit a deal if you do not deposit enough cash to trigger the bonus.
Banking options for horse racing betting
Getting your money into your new bookie's account should be a breeze. There are plenty of options available so there is always at least one that will suit you.
Debit cards
Most people are familiar with how debit cards work. They can extract the cash from your bank account and send it directly to the destination of your choice. We have been using this service for decades and it has proved to be one of the safest and fastest ways to move money around the world.
Pretty much anyone with a bank account will have this facility at their fingertips. And if you check in your wallet right now you will probably find that your bank card uses either Visa or Mastercard. These two companies create the transactions and get your cash to where it needs to be and it happens instantly.
The transaction limits for this kind of payment are usually pretty high so you won't have any problems if you want to make a large deposit. And you will also be able to make withdrawals using your debit card as well. When you have won some money, simply head over to the cashier section and hit the button that says withdrawals. Here, you will be able to select 'debit card' from the options. And if you want the cash to go directly back to your bank account via a card you have previously used, then you should be able to select those details to make your deposit without entering them again.
Electronic wallets (Paypal, Skrill, Neteller)
Electronic wallets are an awesome addition to the payment product world. They came about as e-commerce began to boom at the turn of the century. In the beginning, we were limited to just one or two companies that could perform these transactions. One of the old favourites is PayPal. It used to be there to help buyers on the auction site eBay to perform transactions with their customers. But now this product can be used for all different kinds of purchases both on and offline.
Other companies that also work in this sector are Skrill and Neteller.
Skrill was originally a transfer system for getting cash moving between individuals. It has since evolved into a great payment option for those wanting to make deposits into a betting account. The transaction limits are fairly high and it only costs around 1% to add money to your digital wallet.
But for those looking to make higher transaction values, then the Neteller product is best. You will have to pay a little more to get cash into your wallet but once it is there, it is free to move on wherever You Wish.
Pay by mobile
Paying by mobile phone is an extremely convenient way to get cash into your betting account. Not many fans realise that the funds that are stored in your top-up credit or your monthly bill can be used to pay for betting action.
Companies such as Payforit and Boku are able to facilitate the process and can get your money into your account instantly. The system is free but only allows for small transaction amounts. There is a maximum of £10 per transaction and no more than £30 per day that can be spent in this way. Always bear in mind that some betting bonuses require a minimum of £20 deposit in order to access a freebie.
Bank wire transfer
Bank transfers are one of the oldest forms of money movement products available on the planet. Moreover, they are extremely secure. In the past, you could only complete this transaction by going into your local branch and filling out the paperwork manually. Thankfully, this has changed over recent years. And now with your online banking application, you will be able to type in the bank details for the bookie and send your money to your new bookie's account. You should allow a few days for the money to move either way in this scenario.
But if you want to get things moving a little faster, you can use the help of some clever companies who will undertake the process for you. Instant transfers are now a reality but you will have to pay a few percent towards the cost of the service.
FAQ
Here some questions that we frequently have to answer on the horse betting topic.
Is horse racing betting online safe?
Yes. Betting on horse racing is perfectly safe online as long as you choose a legitimate site. Make sure that the bookie has a licence and that they don't have loads of bad reviews for not paying out customer's winnings.
Where can I find the best horse betting site?
It would take a long time to check each site individually. Therefore, the best option is to use a review website like ours to suggest some sites for you to try. We only work with the best, and always make sure that the operator is trading legally.
What's the best horse racing bet?
Some say that a single bet is the way to go. The reason that they say this is because you make one selection and you'll get the best odds if it wins. Multipliers may offer higher odds if all your bets are successful, but you will need a lot of luck.
Are all horse betting sites licensed?
Horse racing online can be enjoyed at many different sites. However, you should protect yourself from rogue bookies. If you are a UK punter, then check that the site has a UKGC licence. This will shield you from any unwanted problems.
Are there free bets for horse racing?
Yes, there are. Free horse racing bets UK are one of the most popular promotions available at a bookies. They offer you the perfect opportunity to have a risk-free flutter. These deals aren't usually of a huge value but they are still worth accepting. Always check the terms and conditions to see how you can play with this freebie.
Where can I find horse betting bonuses?
You can find all of the very best horse racing bonuses that the industry has to offer right here. All you have to do is take a look around this page and you will notice that there are a ton of fantastic promos available. Select the one you like the most and click on the link to visit the website. When you are there, you can create a new account and start placing your promotional bets.