How to select new sports betting sites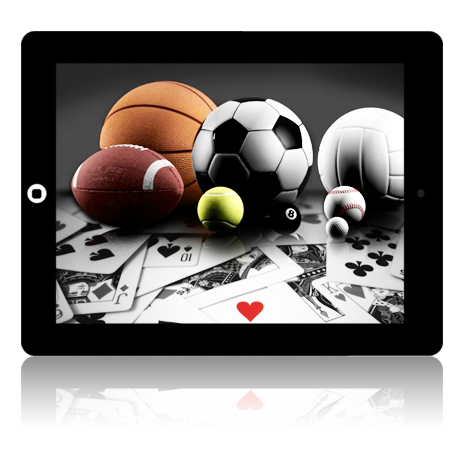 In a sea of new sports betting sites UK, it can be hard to know which sites are better than others. So here's what our experts say you should look for in a new site, in order to get the most out of your gambling experience.
Markets and sports
First off, your new online bookmakers UK should offer an exciting and varied sportsbook. If you love football, you want to be able to bet on matches and cups from all over the world. Or, if you're a tennis fan, you want a great selection of matches and opens to choose from.
Even if you only like to bet on horse racing, and don't care about other sports, a variety of markets and sports in a site's arsenal shows that they're serious about keeping their customers happy.
So, regardless of your own individual preferences, always make sure a new site has plenty of markets and sports on offer. That way you'll know you're in the hands of a professional bookies!
Odds and prices
New bookmakers have to compete with better-known names in the industry. And this means offering better odds and better prices to their punters, if they want to drum up business. Competitive odds mean better wins for bettors, so it's in your interest to shop around before settling on a new site. So that you can get the most bang for your buck.
Be wary of bookies who add large margins to their odds. While it's understandable that the bookmakers has to make its own profit in order to stay afloat, some companies take the mickey with their margins; and this has a negative effect on their customers. We only work with bet sites that have great odds, without the huge margins. So always check our lists of trusted and reviewed bookies, to get access to the best odds around.
Welcome offers and promotions
Another way that new sports betting sites grab your attention is by offering up great welcome offers and other promos to their customers. When looking at a new site, you might be offered one or more of the following:
Free bets: to use on specific matches or tournaments
Risk-free bets: where the bookies gives you back your stake
Enhanced odds: you'll be given even better odds for a specified time or specific event
Match deposit bonus: the bookies will match your deposit with bonus cash to bet with
All these bonuses are a great way to pack a punch when you sign up at a new site. And you can make some serious money if you use your bonus correctly. However, all these promos will come with T&Cs attached. And it's super important that you read and understand these terms before taking on any bonus. As they will affect your winnings and ability to cash out.
Mobile betting options
These days, we use our phones for just about everything. And, of course, this is true with online betting as well. If you want all of the action at your fingertips, then look for a bookies that offers a cool mobile site and/or dedicated app.
For example, new betting apps come with some awesome features that you won't find on the standard website. With cutting-edge tech and fresh ideas, these new companies are able to offer some amazing features, such as in-play betting and live streaming. And all at lightning-speed straight to your mobile. Also, you can enable push notifications, so that you never miss out on a match or great bet ever again.
Therefore, when looking at a new online bookmakers UK, make sure they have a great mobile site for you to play on as well.
Efficient support
As with any great company, their staff and how they treat their clients is paramount to earning a solid reputation and keeping it. Therefore, the best bookies will have 5-star customer support, and will take the very best care of their punters.
Make sure that the site you're on lets you contact their support desk easily. Look for contact details, such as a telephone number and email address. As well as other features, like live chat and an online contact form.
You want to be sure that, if you have a query or a problem, that you can contact the bookies quickly and easily. And without having to trawl their site looking for hidden contact info.
Other features
One of the best things about UK betting sites new to the game is that they offer some of the most advanced technological features on the market. And they're all designed to make your online experience easier and more exciting.
So, when shopping around for your new favourite site, be sure to look for the following extras:
In-play betting: gone are the days when betting stopped once the match has started. Now you can enjoy in-play betting, and change and add new bets during your favourite games
Live streaming options: get all matches and games straight to your computer or mobile, so that you never miss another race, match or other event
Odds calculator: no more busting out your phone's calculator, or doing hard sums in your head! With an odds calculator, you can forget about the maths and concentrate on the sport
Advantages of new bookies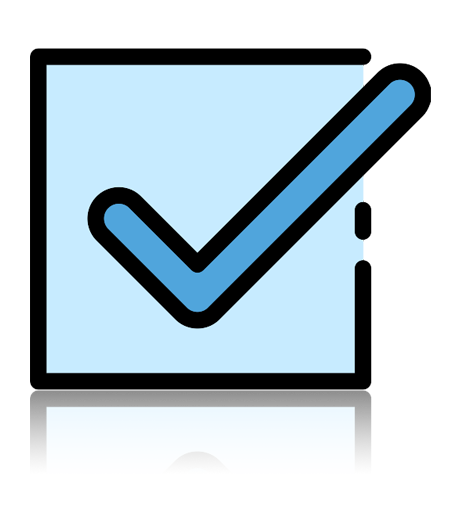 Let's take a look at some of the top perks of signing up to a new UK bookmakers in a little more detail:
Uses up-to-date technology
The best new betting sites have access to the most modern tech in the world. As a customer, you might not consider everything it takes to make a great, easy-to-use site. And, let's be honest, it's not your job!
However, even though you don't see it, all the best bookmaking sites use a lot of cutting-edge tech behind the scenes. And it's this software and programs that give you the fun and exciting, seamless betting experience that you love.
Therefore, by going with a bookies that's new, you will be using a site that has been made using the most modern technology.
New and fresh ideas
With a new betting site comes the chance to do something a bit different. And with clever young minds behind these new and exciting sites, this means lots of fresh and fun new ideas and concepts.
Things like in-play betting and live streaming would have been thought of as crazy pipe dreams a couple of decades ago! But now they're thought of as essential to any great bet site.
Other exciting features that have popped up in recent years are new markets such as e-sports and political betting, as well as smart gadgets like odds calculators.
So, with that in mind, by giving these new sites a chance, you could be on the cusp of the next new advanced feature. And that's a pretty exciting prospect!
Offers good bonuses
As we've seen, new bookies UK want to attract new business. And a great way to do this is through amazing offers and good bonuses. So, don't only look for welcome bonuses and other promos for new bettors.
Also have a look to see if the site offers rewards to their existing customers as well. Things like VIP programs and rewards hubs are quite common now. And you can pick up free bets and match deposit bonuses for being a loyal customer.
Advantages of established bookmakers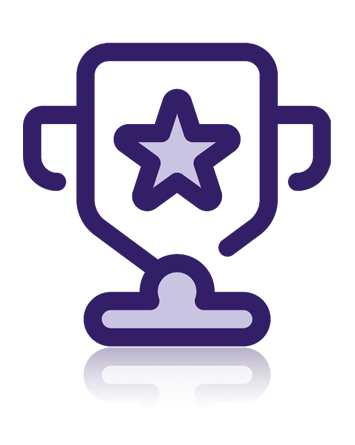 New bookmakers might hold the promise of new tech and fantastic bonuses. But there's a reason why established bookies are still going strong!
So, let's consider the upsides of hedging your bets with one of the UK's older bookies:
Years of experience
It goes without saying that, with age comes experience. Some betting sites have been around for more than 20 years, and new companies can't compete with the wisdom that the 'old timers' have gained.
And it's this experience that gives them an edge against their younger counterparts. These more established sites have been around the block, and they know what their customers want. But, more importantly, they deliver time and time again.
Another misconception about older sites is that they're behind the times when it comes to new advancements in the online world. But, in fact, the opposite is true. The fact that they're still going is a testament to their ability to move with the times. And more established sites actually have access to the most modern tech and creative minds in the industry. So, don't write the old timers off just yet!
Good reputation
The best-known betting sites have not only been around for years, but they've also gained the reputation that keeps them on top. In a world where we review anything and everything, there's nowhere to hide from bad reviews!
If a new company doesn't deliver the goods, it will be torn apart by the online community. And gamblers are a demanding bunch! So, if you're wondering how some betting sites have managed to keep going all these years, it's in no small part due to a top-notch reputation.
Plus, with a 5-star rep comes the responsibility and pressure to keep it! Therefore, these older sites must work even harder, to keep customers happy and maintain the solid reputation that they've built up.
Safety checklist for new online betting sites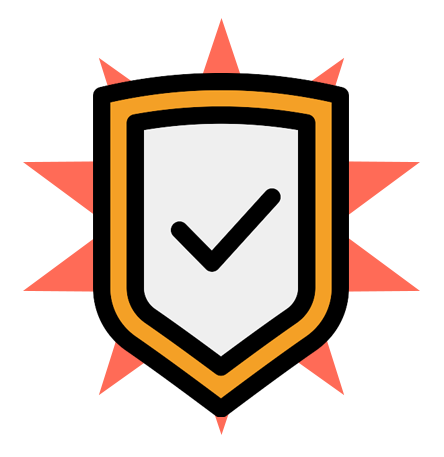 There are tons of new betting companies being created every year. As the profit potential soars, so does the competition.
Healthy competition is great for prices, but it can also attract some firms who aren't so focused on the customer.
We're not interested in promoting sites that are only in it to make a fast buck. We want our readers to find sites they love and want to stay with moving forward.
So how do you know if a site is worth your attention? That can be a tricky task if you don't know what you're looking for.
Choose sites approved by us
The easiest way to discover brand new betting sites and feel confident that they're legit is by picking one that's listed here with us.
We're here to take the guesswork out of the equation and do a thorough investigation into how good a bookie really is. We don't let anything slip through the net and we're proud of that!
It can take hours to check all the vital components of a site, but it's our job and we love it! So if you don't have time to dig deep into a new brand, then simply select one from our list and you know that all the safety checks have been done for you.
Check for a valid license
UK online bookmakers can't just simply create a company and offer their bets to the UK public. That would be like the Wild West and the only people that would suffer would be the punters.
Thankfully, the UK government grasped the need to control the spiralling interest in online gambling quite early on. In 2005, a review was completed of the whole industry. As a result, the UK Gambling Commission (UKGC) was created, to oversee the control and licensing of all gambling products.
Any brand that wanted to offer their betting services to UK players from that moment onward needed to get permission first. For the UKGC to award a licence, a site must meet certain standards. And if they make the grade, they must make it easy for a player to find their licence details.
You'll find their UKGC licence number in the footer of the website's homepage. If you can't see it, this means you might be playing on an illegal site; and you should avoid it like the plague!
Have other players complained?
Complaints are a tricky area to assess. Everyone's got an opinion and the internet has provided a platform to express it.
This can be a wonderful thing, or it can be potentially damaging.
On the one hand, it's great to know what others think and to get a feel for how players are treated at a certain site. You often read about things that you may never have considered before. Such as user experience, site layout, quality of software etc. These details may slip your mind when you're caught up in the excitement of wanting to place a bet.
On the other hand, you don't have to go far to uncover threads of angry comments from disgruntled customers. You're going to find these written about any bookies or casino for that matter. The vast majority of these complaints follow a similar theme: providing documentation in order to withdraw winnings.
Know your customer (KYC) regs are a key part of protecting the industry and may slow things down sometimes. But new sports betting sites are simply following the rules and it may create a short delay the first time you cash out. Something to bear in mind for the future!
Signing up at new betting websites
Creating an account with a new betting brand is easy. You should find that there are only a few simple steps, and you'll be placing bets in no time.
Here's a quick 5-step list on how to get started.
The first step is to check out our list of new bet sites. Find the one that you like the most and click on the link to go over to the bookie's website
Then, when you arrive, find the 'signup' button and wait for the form to appear
Complete any necessary fields with your personal details, such as name and email, for example
Wait for your confirmation email or text
Log back into your new account and start betting!
It really is as painless as that. Once you're all set up, you can go and collect the welcome bonus that you're after. Some may be set up straight away, while others may require you to opt-in to the deal via your account prom page.
Promotions & bonuses at new UK betting sites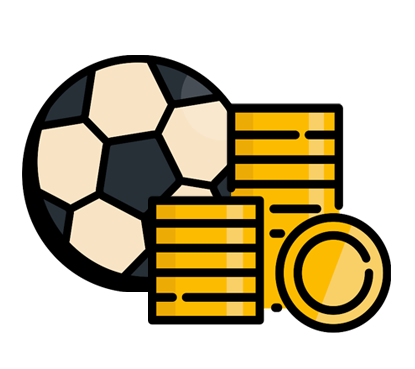 There will be many offers available at new betting sites UK. As we touched on earlier, the competition is tough out there, and brands are keen to show you what they've got.
These offers will range from a couple of pounds to potentially hundreds of pounds worth of extra playing money.
But, remember that it's not always the biggest bonus that's the best. Choose wisely and make an informed choice. Below, we're going to take a look at the main deals up for grabs and how they work in the real world.
Deposit match bonus
One of the quickest ways to boost your betting balance is to opt for a deposit match deal.
It's essentially an extension of any money that you put in. A 100% match bonus will give you 100% more cash, and so on. Some sites may offer more than this, and others may even give the bonus on 2nd and 3rd deposits as well.
There's always a limit to the amount that they'll give you but this will be clear in the promo details.
To get involved, you need to sign up to the site of your choice that has this deal available and make a deposit. After that, the bonus cash will appear in your account and you can begin to spend it.
Are then any downsides to this? Well, perhaps. You will have to wager the money a fixed number of times before you can cash out, and there will probably be a limit to the amount that you can withdraw as well. So, always check the T&Cs for more info before taking on any bonus.
Free bet bonus
Wouldn't it be nice to have a simple little promo that just gave you a bet and let you do what you like? Well, that's exactly what happens with this deal.
Some sites will let you have a little flutter on certain events as a thank you for signing up. This will often happen around the time of a big game or race meet.
Your bet will have a monetary limit but you can generally place it on what you like. Although it is worth checking the small print as sometimes a clear favourite may be excluded from the promo.
Risk free bet
Another great way to reward your new custom is to offer risk free bets. You'll occasionally see this type of deal up for grabs but it can cause some confusion and you do need to be a little careful.
The idea is that if you lose your first bet at a new site, then the bookie will give you the money back to try again. You can't cash it out; only place it on another bet.
It sounds easy, but you need to check to see if your wager will be returned on the new bet if you win. If the odds on your new bet aren't particularly high and you don't retrieve your stake, then you could still be in a negative balance even if your second bet wins.
Be vigilant and read the details carefully.
Enhanced odds promotions
Giving you a slight improvement on the standard odds is a nice touch. It's super-simple and means that you don't have to worry about wagering and other caveats.
To put it simply, your first bet will have the odds raised from 2/1 to 3/1, for example. This means that you could potentially win a bit more if your horse or team comes good.
It's probably the most straightforward of promos and for that reason, it's always a hit.
FAQ
A selection of popular questions.
Which new online bookies offer free bets?
Lots of new bookmakers will have free bets up for grabs. The best way to see how they all compare is to check out our list of top sites. You can see all the details side-by-side, which makes it easier for you to choose.
How can I find bonuses at new gambling sites?
You can either trawl through every single site and see what's on offer or you can just take a look at our selection right here. It's much easier that way! You'll find a superb selection of all the latest brands and offers available.
Are the latest betting sites better than older ones?
Not necessarily. Some of the older brands have the advantage of knowing the game inside out, whereas newer brands will play catch-up for a while. However, this shouldn't deter you. As long as they are reputable and have a licence, then it shouldn't matter how old they are.
How do I know if a new bookmaker is legitimate?
If it features on our site, then it's legit. It really is that simple. If you want to check for yourself, then head to the homepage of any given site and look for their licence number. You can always cross-reference this with the UKGC register if you like.