Football Betting – An Introduction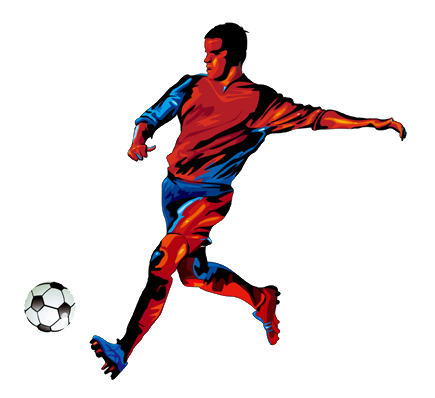 Football is by far the UK's number one sport, and punters up and down the country love to have a flutter or two at one of the thousands of online bookies in the UK.
And these sites work hard to draw in new customers. More matches, more markets and more bonuses mean that it's never been a better time to bet on your favourite team.
But knowing which bookies to place your bets with can be hard. That's why we're here; to give you a helping hand and show you exactly what to look for when searching for your next football bookmaker.
How we rate and review football betting sites
If you want to find the best football bets, then you've come to the right place. With so many sites offering different odds, matches and sign-up offers, it can be hard to know where to start your search for the best betting sites UK. And that's where our team of expert reviewers come in.
They've done the hard work, so that you don't have to. Our experts search high and low, reviewing all the online bookies on the UK market. Before bringing you only the very best from the industry.
So, let's dissect exactly what our experts look for in a great new footy site.
Selection of football events
First things first, you want a wide selection of matches, tournaments and cups to bet on. And not just in the UK. Look for a site that has a huge footy sportsbook, with Premier League, Champions League, UEFA cup and matches from other countries.
Keep up with La Liga in Spain, or Bundesliga in Germany. Even if you only like your home teams, by choosing a site with a vast selection of events, you know you're dealing with sports betting experts.
Betting market selection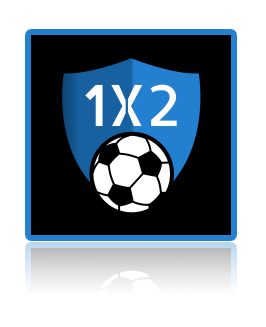 These days, bet sites need to offer more than just a few markets. With the invention of in-play betting, and demand from customers, the best footy sites now offer a massive selection of markets for you to choose from.
'Markets' simply means what type of bet you can place. If you like the simplicity of win/lose or amount of goals scored, then great! But, if you want to liven up proceedings, then you want a site that will give you tons of different markets and competitive football odds.
Wager on things like the amount of throw-ins in a match, to the likelihood of the ball hitting the crossbar. With lots of markets, you can bet on pretty much anything. Therefore, we recommend looking for sites that offer tons of betting possibilities in the form of footy markets.
Welcome bonus and promotions
As a new customer at a UK online bookies, you can expect to be bombarded with different sign-up offers, bonuses and other promos. This is a great way to boost your betting balance and have some fun with bonus cash and/or free bets.
You will see one or more of the following offers at most online bookies:
Free bet: to be used on a specific match or tournament
Matched bonus: the bookies will match your deposit with bonus cash to bet with
Free spins: to be used at an online casino affiliated with the bookies
Enhanced odds: enjoy better odds for a limited time
Loyalty programs: get rewarded for your continued custom with even more bonuses and offers
Special bonuses for football events
Some of the best sites now offer football-specific bonuses. So you can pick up great offers on your favourite sport. These will often be free bets for some of the most hotly-anticipated matches coming up. Or special accumulator bets (Acca bets), and/or Acca insurance.  Plus, you could be offered enhanced football betting odds on your next game.
With football being our nation's favourite sport, it's no wonder that online betting sites are focusing their attention on the game and offering customers more and more enticing offers. So, if you love football, then look for sites with bonuses especially for footy fans.
Streaming & In Play Betting
Some of the most exciting gambling developments in recent years has been the invention of live streaming and in-play betting.
With live streaming available at the most cutting-edge sites, you will never miss a kick or goal ever again. Get every game straight to your computer or phone. And use in-play bets to up the ante.
If your team is looking better in the second half, then why not add an additional bet? Or, if you think the game will go to extra time, or penalties, then you can bet on that too.
With these two modern functions available on the top betting sites in the UK, you can add as much action into the mix as you want.
Competitive odds
As any seasoned gambler will tell you, odds are one of the most important things to look at when betting on any sport. And with bookmaker's competing for your custom, they need to offer competitive odds on matches, if they want to entice you in.
You might already know that bookies add their own margins to the odds that they offer. After all, they are a business, and it's these margins that bring them in profit. But, there still needs to be a happy medium!
Our experts recommended avoiding sites where heavy margins have been added. But, if you don't have the time to do all this research yourself, then simply consult our lists of trusted and reviewed online bookies.
We only work with the best in the industry. And if a bookie's odds don't make the grade, then that company doesn't make it onto our lists!
Bet builders for football
Multiplier and accumulator bets have been popular for years. And now, with bet builders, you can take all the excitement and amazing odds of multipliers and customise them into your own bet.
With bet builders, you choose a selection of different elements and put them into a single multiplier bet on the same match. For example, you can combine the final match result with the first player to score and the amount of corners taken. It's like a mini-accumulator. Except, you get to choose what you bet on. Plus, all the odds are multiplied throughout the game. And everything takes place within the same match.
Betting markets in football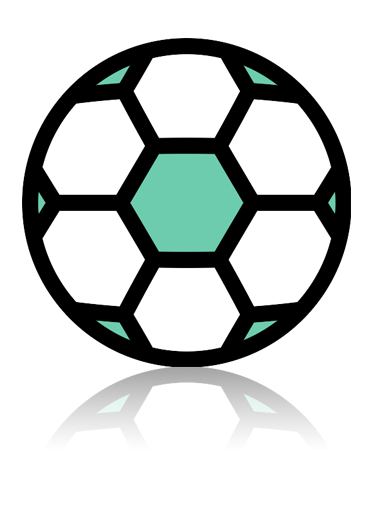 As we've seen, the finest betting websites will have a wide range of markets for you to choose from.
So, what are some of the more popular markets? Let's take a closer look.
Final result
The simplest bet there is: who will win the match out of the two teams? With this type of wager, there are only three outcomes: win, lose or draw. So this makes the odds very easy to understand. If you like your betting uncluttered and straight to the point, then this one's for you.
However, if you want to add a bit more risk to your wager, then predicting the amount of goals scored, or even who scores them, will inject a bit more fun into the match.
Double Chance
Football betting sites now offer this exciting option. It might sound a little odd at first; you can bet on your team winning or losing with the same stake. Sounds nuts, right? Well, it's true!
If you don't want to put all your eggs in one basket, then a double chance bet is a great way to have fun without risking very much. You can bet on both teams winning, which gives you a 2 out of 3 chance of getting it right. The only way you'll lose is if the match ends in a draw.
The only major downside to this is that you'll never win big money, as the odds will never be in your favour. But that's the way it goes with a bet that you're most likely to win.
Handicap Betting
Also known as 'line betting' or 'point betting', this is when the bookies will give one team an advantage or disadvantage over the other team in a match. This is used for when two teams go up against each other and one is far stronger than the other.
For example, if West Brom were playing Manchester City in a game, you would expect Man City to pummel the opposition. This is where handicap betting comes in.
In this example, the bookies would give West Brom an advantage, and Man City a disadvantage, in order to level the playing field and keep things more exciting.
Handicaps are given in the form of possible goals, and usually involve a .5 decimal, to avoid a draw (you can't score half a goal, after all!)
So, you will see the matches listed, with handicaps, like this: West Brom (+1.5) vs. Manchester City (-1.5).
This makes betting on either team a lot more fun, because they're now considered on a more equal footing.
Half time/Full time
Another bet that is as easy as it sounds. Rather than betting on the final outcome of a match, you can choose to split your bet, and predict the score at both half time and full time. This style of footy betting gives you a better chance of winning, as you now have two chances of getting right, rather than just one.
As with final result betting, you can also add in extra bets with in-play features on the more modern bookmaking sites. If you want to add even more action into one match.
Most common leagues to bet on
Domestic leagues around the world provide the best football action. Most countries have their own league but a small percentage receive the majority of the audience figures. As a result, the betting action is always centred on a handful of competitions.
And beyond the individual leagues, there are also some fiercely contested club contests that take place at the same time. There are a few beyond Europe's borders but for fans in the northern hemisphere, the most popular are within this region. All of these competitions and leagues take place at a similar time of year. Some countries may start and finish a little earlier than others. But in general, club football action is available from August to May.
The summer months are reserved for the international trophies that take place every 4 years. The World Cup and European cup are staggered so you can enjoy the excitement of a major international club tournament every 2 years.
Premier League – UK
The top league in this genre in terms of global following is the Premier League. For over a hundred years, the football league was the top tier competition in the country with 4 individual leagues that filtered into one another depending on the season's results. That all changed in 1992 when a deal was struck to make the top league more lucrative in terms of television rights. The top teams agreed to break away into a 'premier' league with clubs enjoying huge investment.
The lower leagues still connect to the top tier in the same way as they used to. The main difference now is the gulf between them in terms of finances. Smaller clubs making their way up to the EPL find it difficult to compete with these teams as the top talent is always taken by the richest teams.
However, even though their teams are packed with some of the best footballers in the world, there are still many other amazing players who take up positions in the smaller clubs. This helps to increase the competition and makes match predictions a little more tricky.
It's not uncommon to see upsets in this league with smaller clubs beating larger ones fairly regularly. As a result, there are some fantastic betting opportunities to enjoy every single week. The top 2 or 3 league positions may be fairly predictable but individual games are anything but.
La Liga – Spain
The Campeonato Nacional de Liga de Primera División, or 'LaLiga' for short, is the highest level of club football in Spain. It was founded in 1929 and consists of 20 teams who battle it out in the same format as the Premier League does.
The major battles are for the number 1 spot as well as places in the European trophies. The bottom 3 fall down to the second division and the top 3 from that league make their way up in exchange.
The story of LaLiga is almost a carbon copy of the EPL and other top European Leagues. Investment in clubs and TV rights have created a lucrative business model that makes the league difficult to infiltrate for smaller clubs. But like their English counterparts, and unlike others such as the Bundesliga in Germany, competition is still unpredictable week to week. And this creates a huge gambling buzz.
Barcelona and Real Madrid had been the most predictable challengers for the number 1 position for a long time. But now several others including Atletico Madrid, Sevilla and Real Sociedad are all capable of causing an upset.
Matches are generally played late in the evening due to the heat. So you can get your EPL fix and make use of top football tips with LaLiga all on the same day.
Serie A – Italy
The Italian Serie A was the envy of the world football stage at one point. The action was unrivalled and there were several top teams all fighting it out to become the league champions. But the last decade or so has seen the league dominated by Juventus and the other teams have had very little chance to take their crown.
That has begun to change in the last couple of years and things are starting to open up a little. This has led to a revival in interest in this league with more and more bet on football options starting to open up.
Ligue 1 – France
The French top tier league has been running since the 1930s and has always produced some thrilling entertainment. As with other leagues, big money began to pour in as the value of sponsorship, ticket sales and TV rights grew.
This league tends to be dominated by one club for several years at a time. And recently it has been the turn of PSG. But last year saw Lille take the trophy. So perhaps we will see a new era emerge.
UEFA Champions League – International
The top teams from all of the major European leagues are placed into the Champions League at the end of each season. The following year they battle it out mid-week to see who is the best club on the continent.
This tournament attracts some of the highest betting interest of any football competition with big upsets on the cards as the pressure gets too much for teams that are expected to win. The most successful club is Real Madrid with 13 titles.
UEFA Europa League
And for the teams that just miss out on a Champions League place, there is always the next tier down. And this is the Europa League. Even though these aren't the top teams from the previous season, there are still some incredible clubs involved each year.
The top club in this competition is Sevilla with 6 titles.
Football betting promotions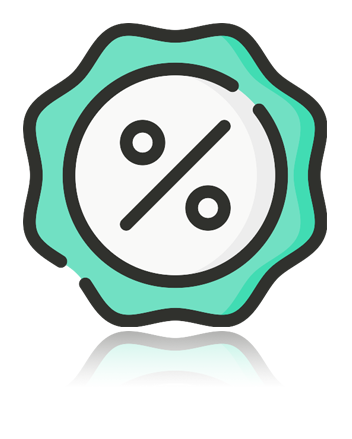 A big selection of football wagers is a fantastic thing to have at your disposal and it can be tempting to try them all out. However, this could get a little expensive!
Luckily, modern betting sites are very happy to give out bonus cash to new players so they can do exactly that. It's the perfect way to see how all the different bets work and maybe win some cash in the process. Often times you will see that new bookmakers has got some great promotions in order to attract new players and build their brand.
Some bonus offers are very simple for everyone to work out, but others can leave a newbie punter slightly perplexed. For that reason, we're going to take a look at three of the most popular promos on offer.
Free bets
Football betting sites love to give away a bonus bet as a way of welcoming their new customers. It's a nice touch and can lead to some sizeable wins.
It's one of those promos where the punter doesn't need to work too hard for their reward, and that's always nice to see. Naturally, there will be some limitations, and it's always best to be aware of these in advance.
Firstly, the bet will have a set value. It's realistic to expect around £5-£10, but that's not to say that you won't find something bigger.
Secondly, there could be restrictions on how you can use the winnings. Sometimes winnings will be paid out in credit to spend on further bets. After that, you can keep what you win and cash out.
Deposit bonus
Online bookmakers sites love a deposit promo. It essentially entices the punter to put up a little of their own cash in order for the bookie to match it. It shows that you're willing to take a chance and that you aren't just looking to grab a freebie and run.
This type of deal can be extremely tempting. The amounts available far outweigh the free-wager gifts that we mentioned above. You could easily snatch an extra £200 of betting credit for simply depositing £200 of your own money.
There may be restrictions on the amount that you can win or even wagering requirements as well. On the other hand, your bonus could be free of any such rules. It all depends on the offer, which is why it's so important to read the T&Cs.
Acca bet bonuses
Some punters like a nice straightforward bet, but others prefer to make things a little more complicated! As we've seen, by combining several outcomes and multiplying all of the odds together, you can potentially hit some massive prizes.
Occasionally, you'll see bookies offer one of these types of bets as part of a welcome bundle. The chances of you winning might not be that great, but that's why the odds are so good! For a freebie, it has the potential to make a new customer very happy.
Live streaming and In-play betting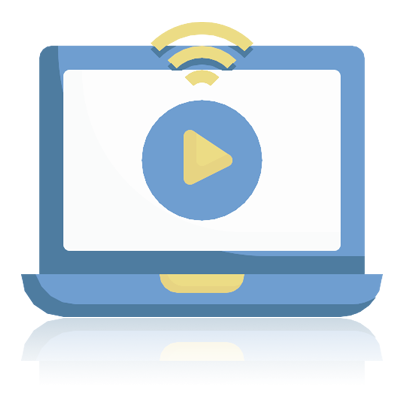 With the soaring costs of TV sports packages, betting companies have spotted a unique way to keep fans happy. Rather than paying out for monthly subscriptions, you can watch your favourite games on the bookie's website.
Obviously, you can't just head to their website and hope to watch the game for free. So how can you enjoy this perk? Let's take a look.
Live streaming
Bookmakers have been televising horse and greyhound races for some time. Even before the days of internet gambling, on-site bookies had a range of screens available to enjoy the action.
When gambling moved online, the ability to stream even more events became an option via the bookie's website. Not only is it possible to catch up on the gee-gees but now football and other sports are available too.
It's a top way to enjoy some of the latest sporting action without lumbering yourself with a huge monthly TV subscription. In return, you will need to place a bet on the event.
If you're looking to enjoy some in-play wagering, then you'll definitely benefit from keeping an eye on the game while you study the options.
In-play Betting
Over the last few years, we've seen an explosion in the live-bet markets. And football is the most active of all of them.
There are so many outcomes that you can bet on during a match and the choices keep on growing! Betting on the final score is an obvious place to start as anything is possible until the final whistle blows. Furthermore, you don't have to be an expert to try it out. Any game can produce an unlikely result and the 20/21 Premier League season has shown us that time and time again. Just having a hunch could be enough!
In-play wagers add a little extra excitement to the game and they don't have to break the bank. Play within your means and keep it fun.
Football betting on mobile/tablet
You can join the action from wherever you are thanks to the amazing new mobile options available today. There's no need to wait until you get home to place a bet. You can enjoy the match down the pub and still have a flutter at the same time.
Here's how you can get involved.
Betting apps for football
The best betting app for football is available for many different bookies. They are created specifically for the punter and present everything you need to place bets on football and manage your account. You can download the app to your device and access the betting excitement by simply clicking the app icon on your screen. Apps are generally free and offer an amazing service.
Browser-based betting sites
If you don't want to save any more apps to your device, then you can still enjoy mobile gambling. Visit the bookie's site via your phone's browser and you can use the optimised mobile site instead. It may be a tad slower than an app and a little less slick. But you can still place your top football bets effortlessly all the same.
Guide to starting out with football betting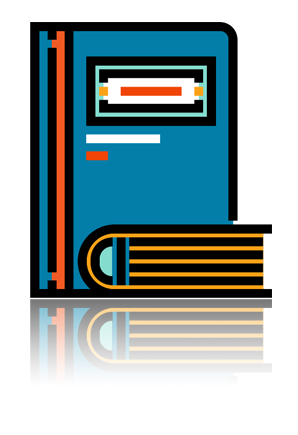 If it's your first time gambling on a football match, then there are a few things to look out for. A little bit of solid advice goes a long way and helps you get the most out of the experience.
Compare bookmakers to find good odds
Odds will change from site to site and it pays to shop around to get the best prices. The best betting sites will clearly display their football betting odds so you can easily find them.
By signing up to several sites, you can take advantage of this info and place your bet at the optimum price. Moreover, you can land yourself a pile of great deals and use their odds info to decide which market is best for redeeming your bonus cash as well.
Find football-related betting bonuses
If football is your passion, then it makes sense to score a footy-related welcome offer. Look out for the best deals during a big tournament like the World Cup, for example, when the bookmaker will likely release some specific offers.
Knowing the sport that you're betting on is always advisable, and doing it for free is just plain common sense!
Focus on certain teams and leagues
Refining your knowledge is never a bad idea. Knowing the ins and outs of a subject will help you make smart decisions and it's the same in the betting world.
Take your time to stay abreast of fixtures, injury and other team news in your specialist area and know all there is to know. Trying to keep an eye on several leagues and teams at a time may seem like a good idea, but it can cause more harm than good. A niche will pay dividends eventually.
Value betting
As you've seen, there are different odds available on different sites even on the same markets. If you feel that one particular site has underestimated the chances of an outcome, then their odds may be higher than perhaps they should be.
This comes back to knowing your stuff and being able to correctly value a certain outcome.
When you see real value in a bet, you can give yourself a nice edge over the bookies or other players on an exchange. Not everyone has your knowledge, so use it to your advantage.
Bet on beginner-friendly markets
The best football bets aren't necessarily complicated ones with huge payouts. Some of the simple win/lose wagers will get you a respectable profit and won't make your brain hurt in the process!
For a beginner, this is super important. Keep things nice and simple in the beginning and get a feel for how it all works.
You might want to consider the 'double chance' bet for a great opportunity to limit potential losses while still enjoying a wager.
Popular payment providers in the UK
Online football betting sites work closely with payment providers. It is essential that they are able to get their customers' money in and out of their accounts as swiftly and safely as possible. The more of these products that a brand can offer, the better it will serve their reputation.
A smaller bookmaker may not have as many options available to them. And this could be an issue if you are looking to use one of the less-recognised methods. So it always pays to do your homework. Check out the cashier section of the bookies that you would like to join and see which payment options are available.
VISA/Mastercard
Mastercard and Visa provide clearing services for bank accounts and credit cards. Credit cards are no longer available in the UK due to a change in laws a couple of years ago. But debit card payments are still one of the most popular ways to transfer your cash. You can get it moving from your bank account into your bookie account in an instant. There aren't usually any fees involved which makes it a popular payment method. Although withdrawing your winnings could take a couple of days due to admin processes at the bookies and at the bank.
E-wallets
If privacy is high on your list of priorities, then an electronic wallet could be your perfect partner. Using your bank account will leave a trail of transactions behind. And some players prefer not to have this.
You can top up your digital wallet with funds from your bank or from another person and keep them there until you are ready to move them on. You'll be able to use your e-wallet to pay for all kinds of products all over the world. And topping up your betting account is just one of the available options.
Transaction limits are usually pretty high but this will depend on the product. Neteller, for example, provides one of the highest transaction limits available.
Bank wire transfer
But if you're super serious about transaction safety, then a bank transfer is the way to go. It is one of the most secure products. However, it does take its time getting the job done. Those who wish to move their money instantly will want to look at other products.
Although there are other ways to utilise this payment service now. Instant transfers are a possibility thanks to some innovative third-party companies who will complete the transaction for you for a small fee.
Pay by mobile
It is also possible to pay using your mobile phone credit and monthly bill. It is perhaps one of the lesser-used options and this is due to the small transaction limits. You can only pay £10 into your account at the time. And this can only happen three times in one day. It is the perfect solution for frugal punters who aren't looking to spend much money.
Credit card payments banned since 2019
As we mentioned earlier, credit card payments are no longer possible in the UK. It was decided that borrowing money from a credit card to pay for football betting UK action could lead to financial problems and overplaying. It is still an option in other countries but UK players will have to pick one of the other payment solutions.
FAQ
Footie fans have tonnes of questions about betting on their favourite games. Here are just a few of the most popular.
Which is the best football betting site?
Personal preference plays a large part in this. You won't find one site offering better odds all the time so it comes down to other little touches that can be important. Range of markets, user experience, payment options, among others, can all come into play.
Is it legal to bet on football?
Placing a football bet is perfectly legal in the UK. Other jurisdictions, including certain US states, for example, may prohibit the activity. Check out the laws for your home country if you are unsure.
What is an Acca bet?
Betting sites love to offer a range of bet types, and an accumulator is one of them. It's a type of multiple that allows you to combine several bets together and multiply all the odds to create a big potential payout. The downside being that you need all your bets to come through, otherwise you get nothing.
How do I know if a betting site is licensed?
Betting websites should clearly display their licence info on their website. They usually place this at the end of the homepage. You can make a note of the licence number and check it with the licensing authority if you wish.
Where can I get free football bets?
Free football bets are available at some of the top sites listed here. And even if you can't get free bets as a specific promotion, you can still land bonus cash and other football-betting offers. This also gives you the opportunity to place bets for free. Whatever deal you decide to take, always read the terms and conditions to make sure that the promotion works for you.
Do all UK bookies work on mobile?
Mobile play has become less of a luxury and more of an essential. There are very few bookies that will not offer this service. You can enjoy mobile betting action at the vast majority of the best football betting sites that you see represented head on this page.
What can I do if I bet too much?
If you recognise the fact that you are betting on football too much then you need to make some changes. The first thing you can do is to stop accessing your bookie's account. This will naturally stop you from placing more money on the best football bets today. But if the temptation is too great then you should look to self-exclude. You can either do this at the individual site or use a third party such as Gamstop who will allow you to exclude yourself from all accounts in the UK.
How do I know if a bookmaker is safe?
The easiest way to check the safety of a bookmaker is to find one listed on this page. We have checked out the legal credentials and can assure you that they are a great place to play. You can also check out the opinions of other punters. The internet is a vast open space and everyone's opinions are out there somewhere. It will not take you long to work out if a brand is worth using or not.